Planning to start a website to make money online. If so, here are some tips on how to create a blog and make money online in 2020.
In this new guide you'll learn:
How to find a niche for your blog
How to find your hosting for your blog
How to find a website/blog name and domain name
Lots more
Let's get started.
1. Find and Create Unique, Valuable Content
Your blog/website post topic and content is HUGE.
Question is:
How do you find a nice and create unique, valuable content?
You need to prepare and plan to find and create unique, valuable content. Find something you are passionate about and people who are passionate about the same thing.
Go to Google Adsense and see how much you could earn from AdSense.
What is Google Adsense and How AdSense works?
Google AdSense provides a way for publishers to earn money from their online content. AdSense works by matching ads to your site based on your content and visitors. The ads are created and paid for by advertisers who want to promote their products. Since these advertisers pay different prices for different ads, the amount you earn will vary.
To view your potential earnings, select a category for your site and a region for your site's visitors.
2. Find Name of Your Blog and Get Web Hosting
This is a fun and important step because your blog name is your brand. It's how people you'll be remembered. But, don't overthink it. Your goal is to start now.
When you're starting a blog from scratch, you need two things.
Domain Name
The first is a domain name. This is your blog's name. For example, mine is vinceservidad.com. Domain names will run you roughly $10/year. If you don't find the right domain name, no worries you can still start a blog and change your name later.
Web Hosting
The second is web hosting. Web hosting is a service that allows your blog to be accessed through the internet.
Without web hosting, your blog can't be seen online. Without a domain name, your blog won't have an address. The two are inseparable.
There are plenty of web hosting companies to choose from. Prices generally range from $3 – $1000/month.
If you're just starting a new blog, you should use Bluehost. Bluehost is one of the largest website hosting providers and powers millions of websites and I worked out a deal with them.
The best part when you host your website in Bluehost you will get FREE Domain Name for 1st Year, FREE SSL Certificate Included, 1-Click WordPress Install, 24/7 Support, and Starting plan at $3.95 a month. Click here to get the Vince Servidad Bluehost special.
If you want managed WordPress hosting powerful, yet simple to use check out SiteGround.
For Global Cloud Hosting – Brilliantly Fast SSD VPS Cloud Servers. 100% KVM Virtualization check out Vultr get free $100 to start testing it if you want fast SSD cloud hosting. Best is it very affordable and you can upgrade your plan anytime if you need more traffic. Check Vultr hosting now.
According to Neil Patel. When naming your blog, you may want to take these tips.
Choose a .com over others. They're easier to remember and look cool.
Aim for 2-3 words. Unfortunately, most, if not all single-word domains are taken.
Try to use a keyword that represents what your blog is about. This helps people quickly identify your blog's niche and helps search engines distinguish what your blog is about.
Avoid using numbers and hyphens. They are difficult to remember.
Go for something memorable or catchy.
For personal brands, use your name or a variation of it.
Try the tool below and see if your domain name is available. If it's unavailable, you'll get some relevant suggestions.
Try the tool below and see if your domain name is available. If it's unavailable, you'll get some relevant suggestions.
3. Select a WordPress Theme
WordPress Theme is a collection of templates and stylesheets used to define the appearance and display of a WordPress powered website.
The website theme is very important and you need to find mobile-responsive themes and design to complement your blog.
There are plenty of WordPress free and paid themes you can find once you sign up and start your blog in Bluehost.
But here's what I'm personally using in all my blogs. The theme from StudioPress.
Why StudioPress?
StudioPress Themes for WordPress are combined expert knowledge in SEO, design, performance, security, support, and (of course) WordPress to help you build reliable, beautiful WordPress sites.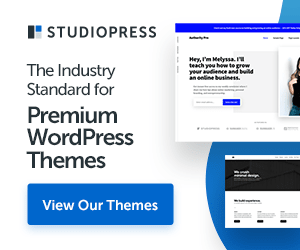 You can get 3 months free when you sign up for WP Engine and receive the Genesis Framework and 35+ StudioPress Themes for WordPress free. That's over $2,000 in value. WP Engine provides managed WordPress hosting for mission-critical sites around the world. Amazing support, enterprise-class, & optimized for WordPress.
You can upgrade or check out their plan soon.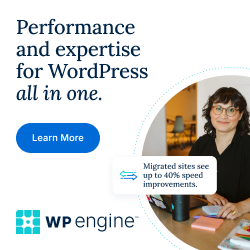 4. Start Creating Useful, Unique, Valuable Content
After you decide and select a category topic for your blog. you need to consider these steps.
Research your topic before you start writing you may also check out Udemy. Udemy is an online learning platform aimed at professional adults and students.
Decide on the best way to provide value to your audience.
Start writing your content and make sure it's amazing and people will love to share it. Check out this definitive guide on how to write a blog post from Brian Dean of Backlinko.com
5. Share and Promote Your Content
There are many ways to share and promote your content. You may consider these tips.
Use email marketing. Email marketing is the act of sending a commercial message, to a group of people, using email. You can try Hubspot for free. HubSpot offers a full platform of marketing, sales, customer service, and CRM software. Plus the method, resources, and support to help businesses grow better.
Share your content on social media like Facebook, Twitter, LinkedIn, and more.
You can create your YouTube Channel too.
You can try to rank and have free organic traffic from Pinterest. Create a creative photo for example below image.
6. Start Monetizing Your Blog
Monetize with CPC or CPM Ads. One of the most common ways bloggers make money is through placing ads on their sites.
Once you have enough traffic on your blog you can start signing up in Google Adsense for free or you can try the Ezoic platform.
Ezoic platform is for websites that improve website ad earnings, site speed. They're using artificial intelligence to streamline the management of ads, content, and more.
Discover the easiest way to hire online freelancers and get 20% off your first order. From marketing to tech, complete all your projects on Fiverr. On budget. On-time. Sounds too good to be true? See for yourself! Browse Services on Fiverr and Get Up To $100.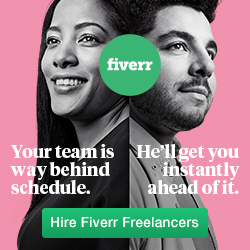 Or Join Fiverr Growing Freelance Community and Earn from Home. Check out their categories like Graphics & Design, Digital Marketing, Writing & Translation, Video & Animation, Music & Audio, Programming & Tech, Business, Lifestyle, and lots more… Sign up for free, set up your Gig, and offer your work to a global audience.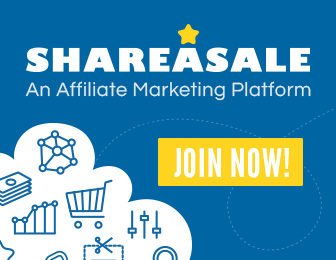 Recommend Reading: How to Join Frontrow and Become a Distributor
Now I'd like to hear from you
I hope you found this new guide on how to start a blog and make money online helpful.
Now I'd like to hear what you have to say:
Which tip from today's post do you want to try first?
Are you going to find your domain name first?
Or maybe you want to find the best niche or topic for your blog.
Either way, let me know by leaving a comment below right now